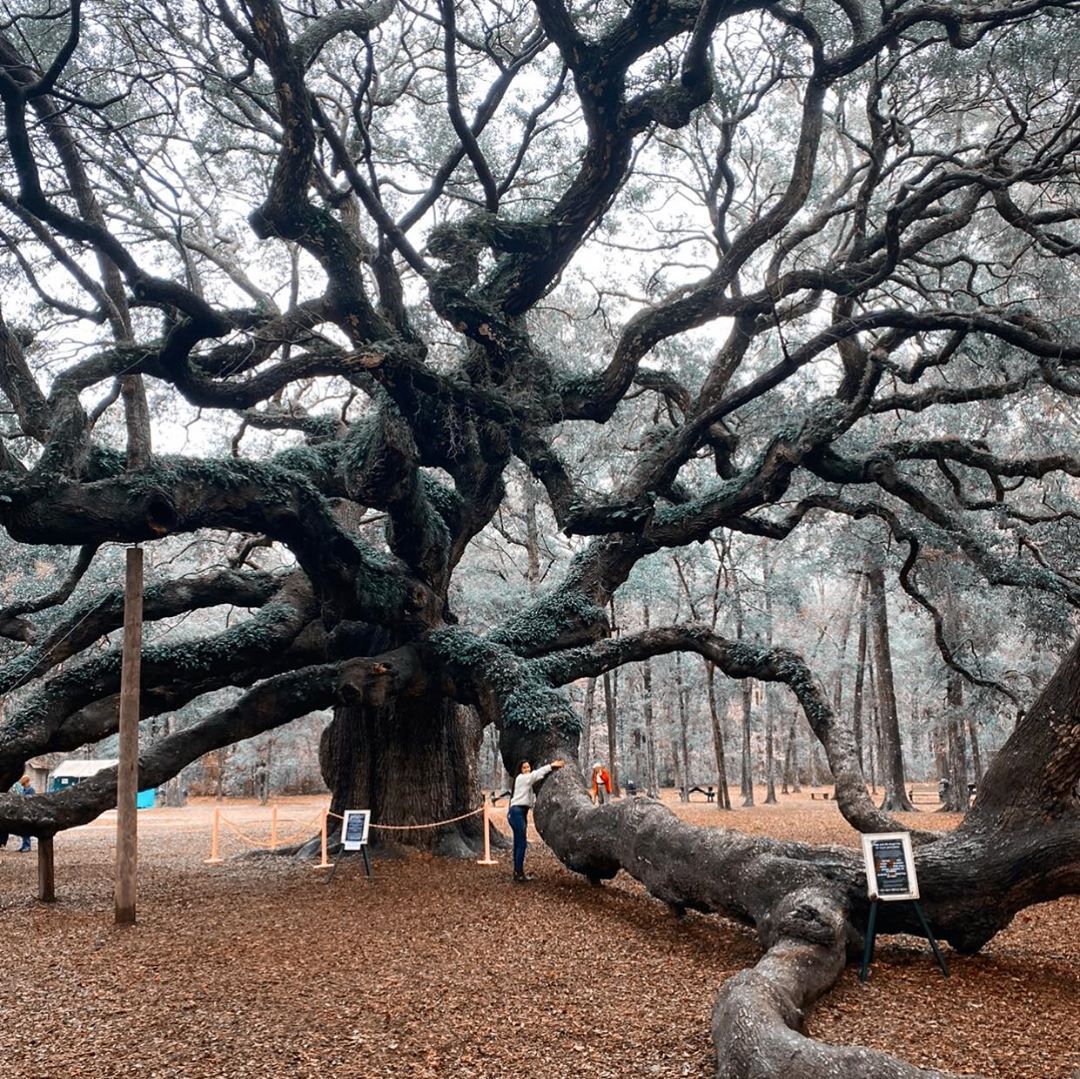 I guess I'll always be a tree hugger. 
Back in November, Grady and I were asked to go on the Carolina Country Cruise to perform. I begged Grady to take me to the Carolina's a couple days early so we could explore. What did I want to see the most? The 500 year old Angel Oak Tree. It's survived many hurricanes, and awful storms. This wasn't even half of the tree that you see in the photo. 
You'd think a big giant tree is just a big giant tree, but this was actually one of the most spectacular things I've ever seen. It was peaceful, yet strong. It reminded me of "Grandmother Willow," and I wondered what this tree would say if it could talk.