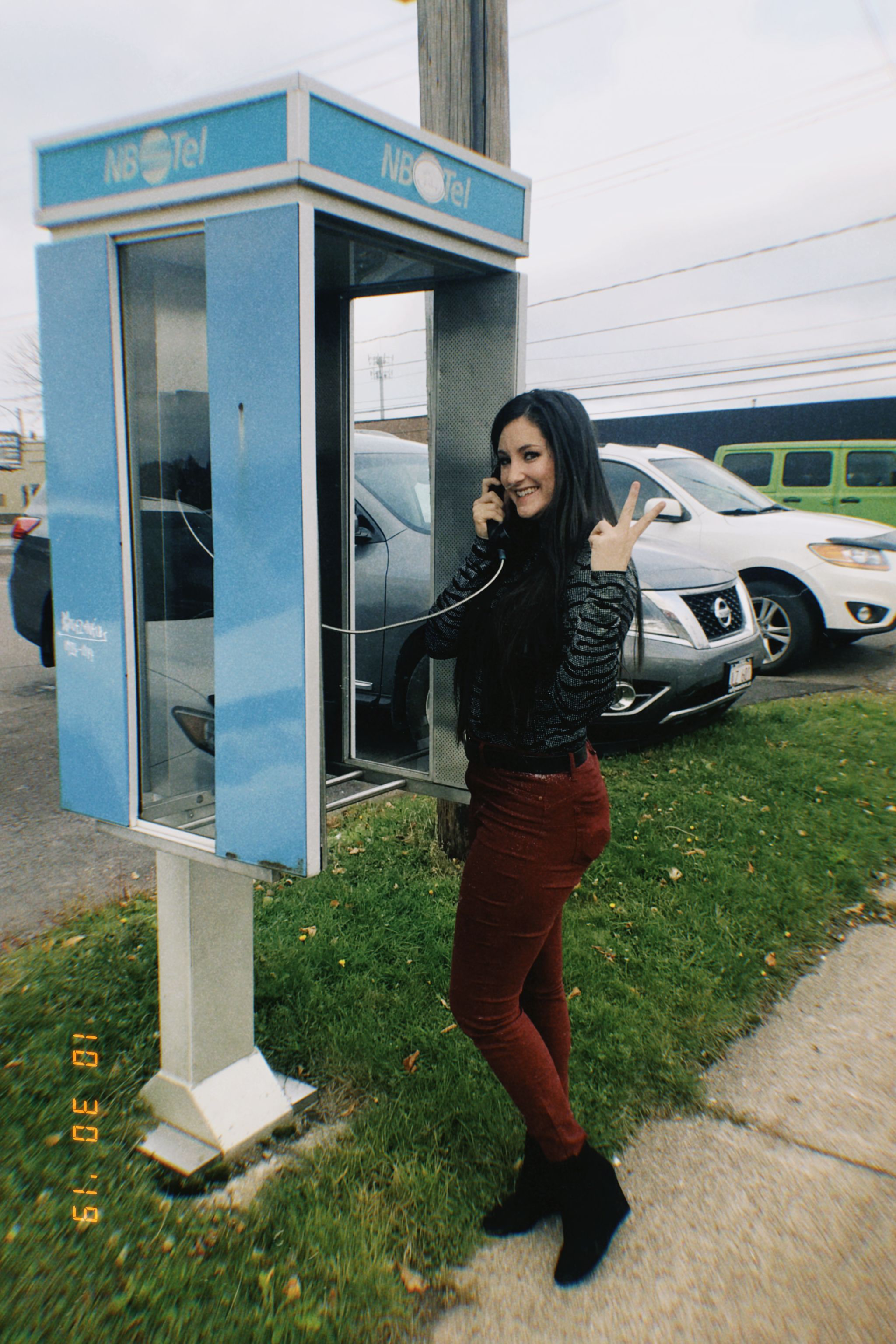 There was this time that I was on a cross Canada radio tour. I saw an old phone booth, and thought it was cool. Since I was alone I was trying to find a way to take a selfie, and get the booth in there, and also look cool. I guess I wasn't looking cool at all... a girl asked me if I needed to borrow her phone to make a call. When I laughed and told her what I was doing she offered to take the picture... then I bought her a coffee at the coffee shop we stopped at. She said at first she was afraid of me because she couldn't imagine why anybody would be trying to use a phone booth anymore. I guess it would've looked kind of weird with me in the middle of the day, dressed up in a leather jacket with sparkles flying all over the place, trying to use a phone booth from the 90s.  
Man. This world changes. A lot.  
I miss the days of phone booths and buying coffee for strangers.  
If you can, do something nice for someone today. She was the nicest girl to stop and offer help, even though she was kinda weirded out at first. All she did was snap a picture, but it seems like a huge help today.  
Stay kind, folks.