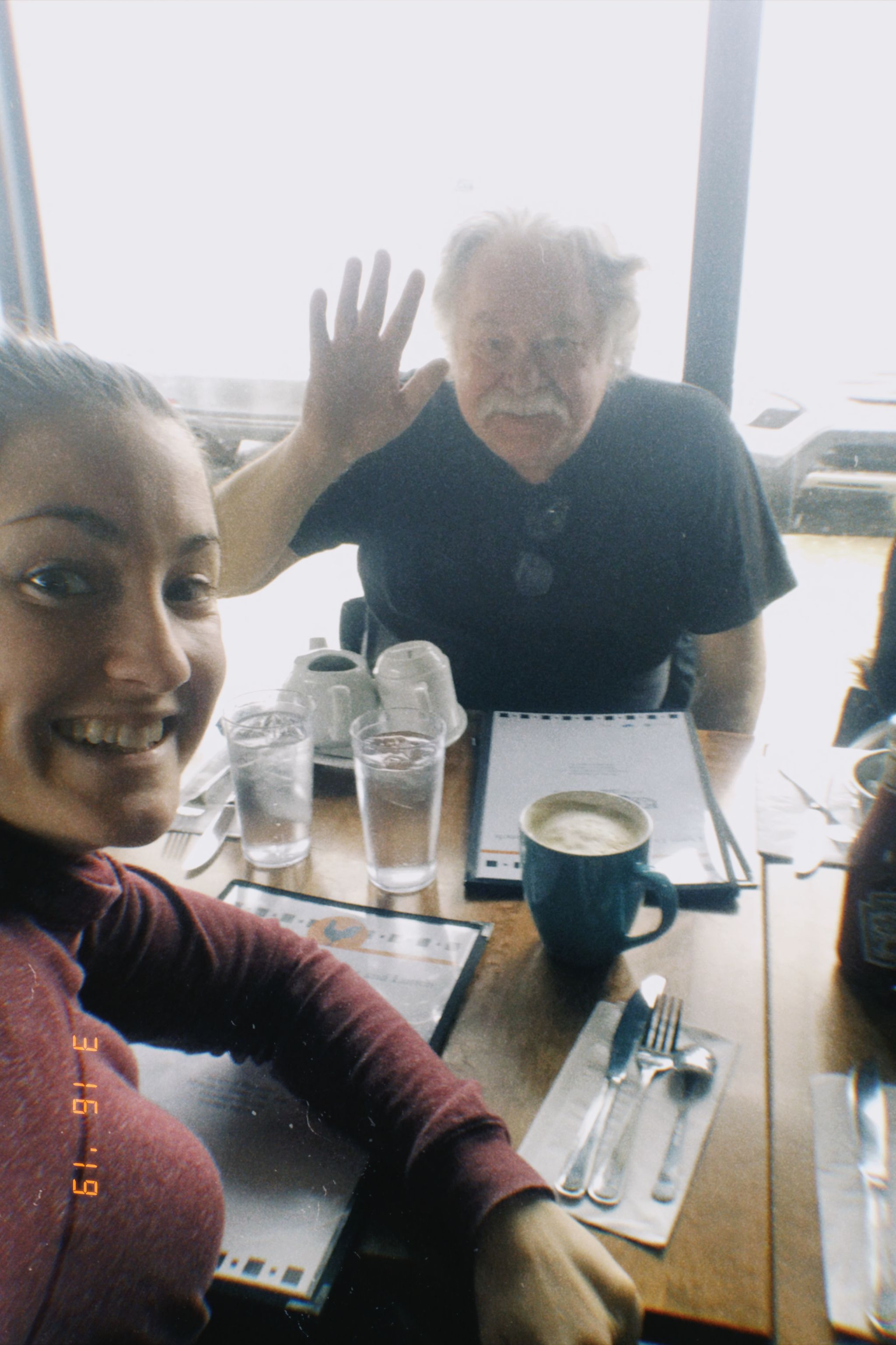 Ever since I was a little girl I can remember my dad bringing out instruments and being the life of the party. I can clearly remember one time he was practicing fiddle in his bedroom closet. It must've been a little later because it was dark in the bedroom, but the closet light shone out on me. I sat on the floor completely in awe wanting to learn. It must've sounded pretty awful while he was learning, hence him hiding in the closet, but to my six year old ears, it sounded like magic. Thinking back on it now, that's exactly what it was. Dad learned fiddle just so he could have a fiddle player in the band. He always wanted to be the best and have the best show. He would do whatever it took. From what I hear, and from what I always saw, he was the best. 
I've always been really lucky to have a dad who would put anybody he knew before himself. Take the shirt off his back kind of guy. I try really hard not to take it for granted that my dad can make a stranger in a grocery store feel like the most important person in the room. I've seen complete strangers open up to him, and whatever restaurant he goes to the waitresses know him by name, and his order. They ask all about my sister and I, and his vegetable garden, and his music, because they are genuinely interested in his life. He knows all about them as well, because he takes the time to know every person that crosses his path. 
I know that today can be really hard for a lot of people out there, and Father's Day can bring up a lot of good, or hard memories for different people. For those people, I want you to know that I try really hard to cherish every moment with my dad. I try like hell to remember every piece of advice he gives me. Every day I try to be like him and make people feel the way my dad makes them feel. Whether it's a bar full of people, a small family Christmas get together, or just you and him out for coffee in the morning, he makes you feel like you're the most important thing to him. I hope someday, I make everyone feel that way too. I think we could all be a little bit more like my dad. 
Happy Father's Day dad. I love you, and I love everything that you've helped me become. Thank you for being one of the good ones. 
DT
-xo